Date: Tuesday 9th April 2019
Time: 10:00 – 15:00
Venue: University of Salford, MediaCityUK, B4, Orange Tower, Salford Quays, Salford M50 2HE
Cost:
| | |
| --- | --- |
| OCCA Members | £50.00 |
| Non OCCA Members – inc. 1 year's OCCA Membership | £150.00 |
| Students – inc. 1 year's OCCA Membership for students in full-time education | £25.00 |
| Retired OCCA Members | £25.00 |
| Table-top Display - inc. 1 Delegate | £200.00 |
| Additional Table-top Delegate | £50.00 |
| Table-top Display (OCS Member) - inc. 1 Delegate | £150.00 |
The Manchester Section's annual Spring Seminar will adopt the themes of 'Innovation and Sustainability'.
Six speakers drawn from industry and academia will present on these topics, including the keynote speaker, Dr Con Robert McElroy from The Green Chemistry Centre of Excellence, University of York.

Seminar Programme
Time
Session Title
10.00
Registration opens, coffee & pastries
10.30
Sheila Pankhurst, Dean of School opens the seminar
10.45
Dr Robert McElroy of The Green Chemistry Centre of Excellence, University of York
Keynote Presentation
11.15
Lucas Zimmermann of ICL Advanced Additives (Halox)
How to Improve Sustainability of Anti-Corrosive Coatings
11.45
Sean Hodgkinson of Lankem
"Bio-based surfactants produced from sustainable raw materials"
12.15
Poster sessions (PhD Students)
12.30
Lunch break & table top presentations (60 minutes)
1.30
Michael Enotiades of OCSiAl
Carbon Nanotubes - The Next Great Step
2.00
Tony Heslop of BASF
Beyond dead dinosaurs - sustainability in the chemical industry
2.30
Joe Flanagan of University of Salford
Innovation
3.00
Session closes

Speaker Bios & Abstracts
Click the speaker to reveal their bio & abstract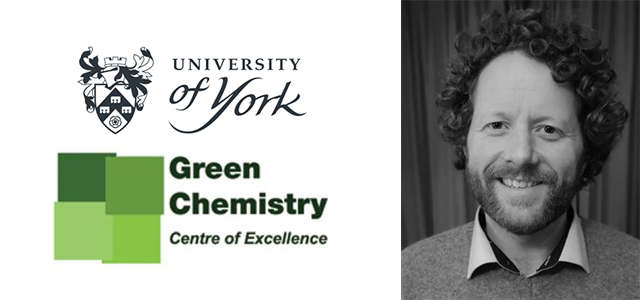 The seminar proper will consist of an address by this year's Key Note Speaker, Dr Con Robert McElroy from The Green Chemistry Centre of Excellence, University of York. This will be followed by a number of presentations concerning "Innovation & Sustainability".
Profile: Dr Rob McElroy gained his PhD in 2007 at Keele University working on the production of composite materials from copolymers incorporating renewable resources. In 2009 he joined Prof Pietro Tundo's Carbonate Chemistry Group at Ca Foscari University of Venice. He joined the Green Chemistry Centre of Excellence, University of York as a PDRA in 2011 and has worked on a variety of projects including extraction and separation in supercritical CO2, greening of pharmaceutical chemistry, production of bio-derived polymers and in running an industry facing club focusing on circular economy related research called RenewChem.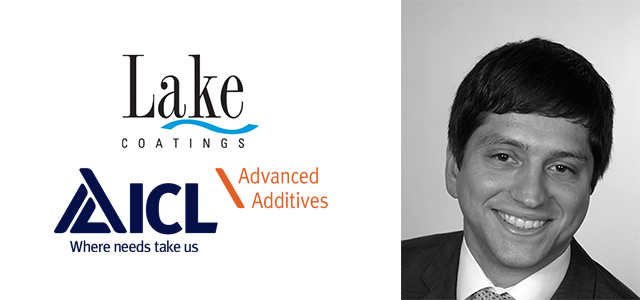 ICL Advanced Additives (Halox) – Lucas Zimmermann
"How to Improve Sustainability of Anti-Corrosive Coatings"

Profile: Lucas has a degree in Chemistry from the University of Stuttgart, Germany, where he also earned his PhD in Inorganic Chemistry. In 2014 he joined ICL\Advanced Additives R&D division in Ladenburg, Germany, and was responsible for developing new products for paints, coatings and construction materials. Since 2016 he is working as Product Manager Paint & Coatings within ICL\Advanced Additives supporting the paint and coatings business in Europe. Since 2018 he is also the Regional Sales Manager for all HALOX® branded materials responsible for the EMEA region.
Synopsis: The improvement of the sustainability of paint formulations became of big interest in recent years, not only due to an increased regulatory pressure but also due to an increased demand by the end-users. As the term sustainability also contains an economic aspect, an increase in durability will also improve the overall sustainability of a coating formulation. Therefore adding corrosion inhibitors to increase the durability, and hence longevity, of a coating is a common way to improve sustainability. However, many of the commonly used corrosion inhibitors also face pressure due to environmental or health issues. This presentation demonstrates how the durability of a metal coating may be increased by using less environmentally harmful corrosion inhibitors. We also show, using the example of a metal roof coating, how environmentally friendly corrosion inhibitors can improve further properties of your coating to increase sustainability.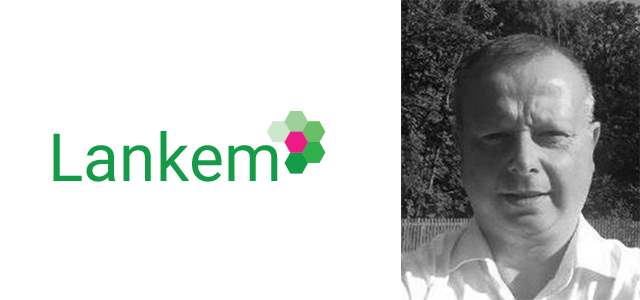 Lankem – Sean Hodgkinson
"Bio-based surfactants produced from sustainable raw materials"
Profile: Sean Hodgkinson, founder of Lankem Ltd, has many years' experience in the surfactant industry starting his career as a young chemist at Lankro Ltd (latterly Akcros), after 12 years' of service in various technical and commercial roles. In 1999 the company was formed and has since been heavily involved in both commercial and technical development. Lankem is a rapidly expanding business supplying surfactant products to mainly industrial markets such as coatings, emulsion polymerisation, agrochemicals, textiles, oils and lubricants and industrial cleaning. Their primary business focus is surfactant technology in which they provide true expertise and advice to the formulator. With an onsite laboratory facility and production lines they can offer both conventional and unique surfactant products. They pride themselves on being able to provide true expertise and assistance to help the formulator develop new products and technologies. They have a dedicated laboratory facility aimed at analysing and matching products, and also provide technical support to assist customer queries. They see technical support as key to the growth of the business, and as a company they continually develop new products to meet changing customer demands. Lankem celebrate their 20th anniversary this year.
Synopsis: Sean Hodgkinson will present Lankem's new range of Bio-based surfactants that are produced from sustainable raw materials. The Bio-Loop product range contain products suitable for producing aqueous, UV and other non-aqueous systems such as plasticiser and epoxy dispersions. These new products work with all pigment types and have shown to have excellent compatibility, rheology and flow. They're also found to be good dispersants for a range of inorganic powers, such as metal stearates, sulphur, Kaolin and calcium carbonates. These products are unique to Lankem and are very new to the market.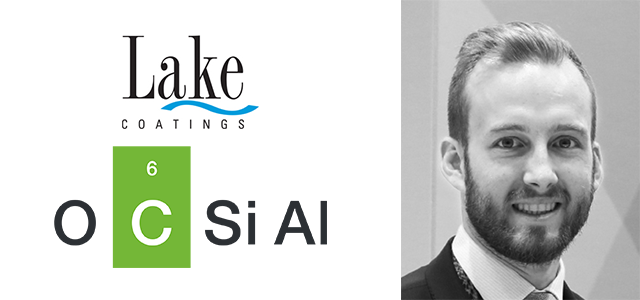 OCSiAl – Michael Enotiades
"Next generation coating development"

Profile: Michael Enotiades joined OCSIAL in 2016 to develop and commercialise TUBALL into various material segments within the territories of the UK, Ireland, Nordics, Baltics, Poland and Africa. His experience working in a laboratory environment allowed to him to understand the processes and requirements of customers and the ever increasing demand for high performance coupled with commercial viability. He is a strong believer that single layer carbon structures will revolutionise materials with TUBALL being the key driver.
Synopsis: Recent studies show that TUBALLTM graphene nanotubes from OCSiAl can significantly expand the performance space of coatings and other materials in the areas of mechanical and electrical properties. At ultra-low concentrations of 0.01 to 0.2 wt.%, adding TUBALLTM graphene nanotubes to coating formulations simultaneously maximises modulus, electrical conductivity and resistance to scratch and abrasion, while maintaining the integrity of the polymer matrix. Due to this powerful effect, TUBALLTM graphene nanotubes represent the next great step change in performance for paint and coating products, opening new perspectives towards design and performance. Ongoing developments with our customers have observed the most advanced coating performance of any technology to date. OCSiAl is the first company to develop the breakthrough technology with unlimited scaling potential for the mass production of graphene nanotubes, together with various optimised masterbatch and concentrate solutions based on carriers familiar to paint and coating industry, removing the barriers associated to working with carbon nanotubes in powder form and allowing for easier incorporation and dispersion into a polymer material. The author will present the latest data on experimental and industrial trials in the scope of next generation coating development that will bring us towards a more high performing world.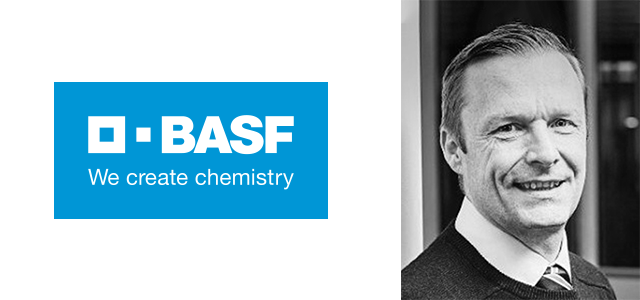 BASF– Tony Heslop
"Beyond dead dinosaurs - sustainability in the chemical industry"

Profile: Tony is currently Senior Sustainability Manager for BASF in the UK & Ireland. Having studied Polymer Chemistry, Tony worked in the paint formulation for five years for a number of companies before moving in to technical sales for Ciba Specialty Chemicals, selling pigments and additives. When Ciba were acquired by BASF, Tony transitioned into the polymer dispersions business, selling resins for pressure sensitive adhesives. As sustainability manager, he is now responsible for supporting BASF businesses in implementing the corporate sustainability strategy.
Synopsis: Tony will talk about how BASF's corporate purpose "we create chemistry for a sustainable future" is being translated into action. By 2050, more than nine billion people will live on Earth. While the world's population and its demands will keep growing, the planet's resources are finite. On the one hand, population growth is associated with huge global challenges; and yet we also see many opportunities, especially for the chemical industry. The presentation will focus on how BASF is working with both its own people and processes, as well as with its customers, to meet future challenges around key topics such as: resources, energy and climate change, food and nutrition, and quality of life, while reducing carbon footprint and reliance on fossil fuels.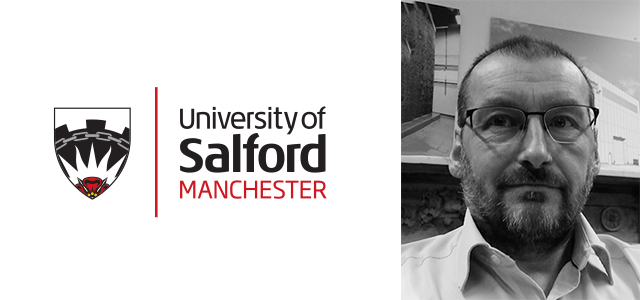 University of Salford – Joe Flanagan
"Innovation"

Profile: After graduating in chemistry, Joe spent his early career in the steel industry carrying out manufacturing development of technical ceramics for use in extreme and high temperature environments. Following this, Joe then moved into consultancy, working for clients in the high temperature process industries on a wide variety of assignments in the steel, glass and ceramics industries developing and implementing energy and environmental management programmes. Clients included Pilkington, General Motors and Tata Steel. After a spell at the NW Regional Development Agency where he was programme lead for energy and environmental technologies, he joined the University of Salford in 2012 as a Business Development Manager working to increase the University's commercial income through academic consultancy and product testing services for the School of Science and Engineering.
Synopsis: To succeed in the highly competitive globalised economy, companies must be engaged on a continuous cycle to develop new products, new services, new routes to market and new business models. Status quo is not an option. Core to this process is innovation; the translation ideas into products and services that fulfil customers' needs and crucially generate value and profit. Innovation can either be revolutionary or evolutionary, both routes require a determined effort and are not without risk. The role of universities has traditionally been teaching and research, however UK government policy over the past few decades has been orientated towards encouraging universities to engage with local industry to support the innovation process and realise the wider benefits of economic growth. However, there are barriers to be overcome if academia and business are to work together for their mutual benefit and these issues will be explored together with some practical example of how universities can successfully support innovation within a business.

Travel Instructions
Detailed travel instructions for all modes of transport can be found on the MediaCityUK Travel Microsite.