Surfex Bursary
Surfex brings an essential focus to surface coatings technologies and offers the opportunity to discover new ideas, find answers to technical challenges and source information for immediate use in their working environment. As the only UK Coatings exhibition, Surfex is providing a Bursary for the education and training of Chemists – in education or employment in the UK. Applicants must be undertaking education or training with a recognised establishment (i.e. Royal Society of Chemistry recognised course or an UK University or College).
Surfex is a charity which generates funds for OCCA and is managed by volunteers from industry. OCCA is the technical professional's organisation for members from coatings, inks, adhesives and an array of allied and associated industries. OCCA is dedicated to the development and education of Chemists through seminars, conferences and meetings.
Funding Criteria for Surfex Bursary (up to £3000)
Eligibility criteria:
Education & training. All applicants must be registered for and undertaking either:
A UK relevant undergraduate degree course.
or
UK Postgraduate studies at higher degree level on a relevant course
or
UK Employee must be registered for a recognised training course (Royal Society of Chemistry/British Coatings Federation, PRA, etc)
Proof of status
All Student applications must be submitted on the form supplied & countersigned by the head of the university department confirming that the applicant is a bona fide student.
All Employees applications must be submitted on the form supplied & countersigned by the Director of the training or education establishment confirming that the applicant is registered on the course
Requirements for applying for the Bursary:
You must fill in all sections on the application form particularly the application details and provide supporting financial evidence. If this is not complied with it will mean disqualification.
A synopsis of the work being undertaken, and a financial breakdown of how potential monies would be spent should be submitted using the application form supplied. OCCA/Surfex reserves the right to seek further information about the project and the student, and in such cases will require the co-operation of the student's academic department and/or any other party to the project.
Applications will be assessed by the Surfex Bursary Committee. The decision of the Committee will be final.
The submission dates for Surfex bursary applications are: 31st December and 30th June. Only one application per applicant may be submitted in any 12-month period. Submitted Surfex bursary application forms will be considered by the Surfex Bursary Committee. These Surfex Bursary Committee meetings will take place after the end of each of the above submission dates.
Where funds are limited, preference will be given to applicants studying at university/college departments that are OCCA Members and to OCCA Members.
Surfex Bursary is designed to support students with:
Training and education associated with chemistry, coatings, paints, inks and polymers.
Support costs associated with carrying out chemistry, coatings, paints, inks and polymers related projects.
Travel or other costs associated with attending a suitable chemistry, coatings, paints, inks and polymers related course, conference or other educational event
Successful applicants will be required to provide the following:
Evidence of how the bursary has been spent including copies of receipts/invoices
A short report (500 words max) on how the Surfex Bursary has benefited them in their study.
Excerpts from this report may be used for marketing and communications purposes by Surfex/OCCA.
A photograph of the candidate and copy of their chemistry, coatings, paints, inks or polymers related project (if the Surfex Bursary has been used for this purpose).
For help and advice contact Dr Laura Merritt: laura@occa.org.uk
Submission of form: laura@occa.org.uk
---
Guidelines for Surfex Bursary
Please read carefully all the guidelines for applications before you apply
When making an application, applicants should provide a description of the training course, degree course or work being undertaken and provide details of how the bursary award will contribute and enhance their knowledge, understanding and application of chemistry, coatings, paints, inks or polymers. Please note that the maximum award Surfex/OCCA will make is £3000 and that awards granted to beneficiaries may be smaller. In deciding the level of award, account will be taken of the financial estimate provided by the applicant.
It is recommended that applications are structured in the following format:
Synopsis of the project, training course or degree course, with an explanation of how it specifically involves chemistry, coatings, paints, inks or polymers;
Detail how the award will contribute to enhancing your knowledge and understanding of chemistry/coatings;
The way in which the award will enable you to produce work that involves an innovative use of chemistry, coatings, paints, inks or polymers in the project;
Comprehensive financial estimates for the initiatives for which an award is being requested.
Inclusions & exemptions Surfex Bursary
Surfex/OCCA is happy to provide funding to support travel or other costs associated with attending an appropriate chemistry, coatings, paints, inks or polymers related course, conference or educational event such as an exhibition. However, please note that visits for example to seminars/exhibitions/conferences as a member of a student group that are organised through the student's university department or for any other visit for which a financial commitment has already been made will not be funded.
An award may be used for the purchase of specialised items & equipment for example milling, rheology, viscometer equipment, protective clothing or text books for carrying out projects in which coatings is a key feature. However, Surfex/OCCA will NOT fund the following:

General consumables such as stationery, pencils etc.
Electronic or electrical items including laptops, tablets or software.
Provide financial support towards living costs, rent or general travel costs.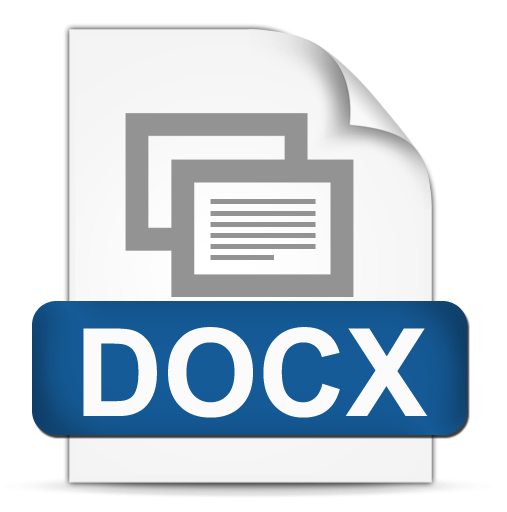 Download Bursary Form