Introduction
The Manchester Section of the Oil & Colour Chemists Association will hold their 16th Annual half day seminar on Monday 14th March 2016 at the Museum of Science & Industry (MOSI), Liverpool Road, Manchester, M3 4FP. MOSI is very easy to get to with convenient train and tram links.
This year the event will start with registration and a bacon sandwich at 12.00pm, kindly sponsored by

. A vegetarian option is available, please note any dietary requirements when booking. The presentations commence at 1.00pm and should finish around 5.00pm.
The theme this year will be The 3 'C's Colour, Coatings and Corrosion, concentrating on innovation and new products. We have selected MOSI as the new venue for this annual event as it will coincide with Science Week; You may wish to take the opportunity to visit the Museum - entrance is free.
This year's event is truly international with presenters from all over Europe and as far away as Japan. We hope to see you there!
- Mike Serene, Technical Liaison Committee Chairman
Keynote Speaker: Adrian Abel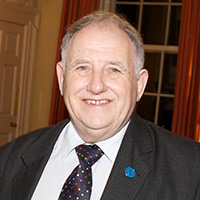 Adrian was born in Bury Lancashire and educated at the University of Leeds (BSc) and John Dalton College (now Manchester Metropolitan University) obtaining ASDC/ATSC
He worked 30 years for Hoechst/Clariant as a pigment technologist in various technical and commercial roles until 2000, then he moved to Holliday Dispersions Ltd & SA as Managing Director of the UK and French operation. Adrian led a management buyout in 2005 to form Gemini Dispersions Ltd in partnership with DCC until retirement in 2008. He still currently acts as a consultant in the field of legislation and training.
Adrian also served the Society of Dyers and Colourists as President from 2008 - 2009 and as Chair of Trustees from 2009 - 2011 and is the chair of their Colour Index (Pigments & Solvent Dyes) committee.
Adrian is married with two children and three grandchildren and lives in West Yorkshire.
Speaker 1: Gilles Caruana of Grolman will present "Rima Cor (Corrosion Inhibiting Pigments) for Efficient Anti Corrosive Coatings"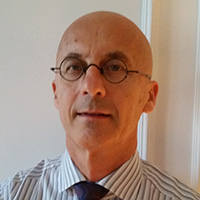 For years, Grolman has developed a full range of anti corrosive pigments for coatings, rima cor, in its European Coating Laboratory based in France close to Lyon. We will introduce the various grades of the range and will give an overview of their efficiency versus the typical corrosion inhibiting pigments currently on the market. The efficiency of such pigments can be jeopardised if some basic rules of formulation are not applied; we will come back to these basics through a program of testing and laboratory observations. We will conclude the lecture with the presentation of our new ecologically compliant anti-corrosive pigment, rima cor FRZN (labelling free) and its performances illustrated by salt spray test done in our laboratory.
Bio: Gilles Caruana, 60 years old, started his career with an acrylic polymer producer for coatings and then moved to take over the technical responsibilities of French paint company for over ten years. Later, as Operation Director for Holliday Dispersions for ten years, he shared his activity between France and the UK in charge of pigment dispersion manufacturing for coatings, textile, construction and plastic. Later on as a partner in a distribution company, he merged it with Grolman France and became the Technical Director of the Grolman Coating Laboratory until 2015. He acts now as an Exclusive Technical Consultant for Grolman within the resins and additives business unit.
Speaker 2: Brian Goldie of Banner Chemicals will make a presentation on the subject of Pigmentan (Environmentally Friendly Anti-Corrosive Pigments)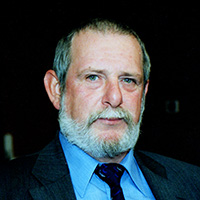 Bio: Brian has been in the surface coatings industry for 40 years. Initially as a research chemist involved in the development of novel marine anti-fouling coatings and then novel non-toxic anti-corrosion pigments, which he then went on to commercialise. He lead a laboratory involved in paint R & D and testing of commercial products and plant troubleshooting for the BP Group worldwide. He was involved in the early days of the N Sea oil and gas production, involving development of coating systems to protect against corrosion in this harsh environment.
For the past 20 years, he has been involved as a Consultant to the coatings industry, carrying out failure analyses, expert witness investigations and carrying out technical and market studies. Currently he is also consulting on the technology of a novel anticorrosive pigment and is the technical editor of the trade magazine, The Journal of Protective Coatings & Linings in the USA.
Speaker 3: Malcolm Morris of Sherwin-Williams will present "International Standards for Development of Anticorrosive Paint Specifications (ISO 12944 / ISO 20340)"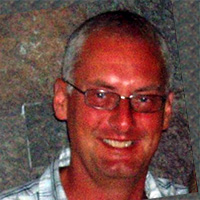 This standard will present an overview of the ISO standards process and how it filters down to users via the national standards body (e.g. BSI) and trade associations such as the British Coatings Federation.
There are two standards currently under revision, which have particular relevance to the paint industry:
BS EN ISO 12944 - Paints and Varnishes - Corrosion Protection of Steel Structures by Protective Paint Systems
ISO 20340 - Paints and Varnishes - Performance Requirements for Protective Paint Systems for Offshore and Related Structures
The presentation will outline the structure of the current editions of the standard and highlight the key areas where there have been some anomalies between the two documents. Work has been underway for three years at ISO working groups to merge and revise the standards, in order to extend their scope to include higher durability systems and refine the laboratory performance testing requirements.
The revised standards have now reached a stage where they are to be published in early 2016 as drafts for public comment; therefore it is crucial that the industry is aware of the proposals for change.
Bio: Malcolm Morris is a technical manager at Sherwin-Williams; the third largest global paint manufacturer (Formerly Leigh's Paints) based in Bolton.
Malcolm started as a chemist with Leigh's 1978, in a career based mainly in R&D and technical service; but now having qualified in terms of age, experience and receding grey hair as an 'old fart', has taken on a broad role in supporting technical and commercial colleagues within the business, as well as customer facing technical support and training. He has active involvement with the British Coatings Federation, and sits on several British and ISO standards committees.
Malcolm is a fellowship member of The Oil & Colour Chemists Association, and a NACE Level 3 coatings inspector.
Outside of work his interests include supporting various under-achieving sports teams, gardening, walking, photography & attempting to keep vaguely fit. His chemical background has also developed special interest in the processes of fermentation and distillation.
Speaker 4: Nina Musche of Lubrizol will present "Permax™ V1000 - New PVDC Emulsion for Water Based Industrial Primers and Rust Conversion"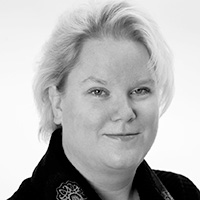 Permax™ V1000 is a next-generation, water borne vinylidene chloride acrylic copolymer for corrosion protection of metal surfaces. With a unique blend of adhesion, low moisture vapour permeability, and high impact and settling resistance, formulators can offer an exceptional, low VOC -less than 29,50g/L (EU)-coating system for primers, barrier coatings, and automotive underbody applications.
Bio: Dipl. Ing. Nina Musche joined the Lubrizol Corporation (Lubrizol Deutschland GmbH in Ritterhude) in 2007 and has worked in various positions, e.g. for 5 years she has been the Laboratory Manager for the Paints and Coatings European Application Laboratory, and is based in Ritterhude, Germany. In October 2013, she assumed the role of Technical Product Manager for the Resins and Polymers business for all markets within Europe.
Previous employers include (now OMG) Borchers Additives and Ercros Emulsions (now Michelman/Ecronova) in different technical roles.
Speaker 5: Sakura Yamamoto of Kansai Paint will make a presentation on the subject of Colour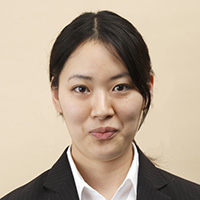 The presentation is about advanced colors, which are developed based on several data sources collected by designers of a leading paint company, Kansai Paint.
They are the basis of our colour creation and are highly regarded by various industries including the automotive, consumer products and architecture.
Bio: Sakura Yamamoto is a colour designer at Kansai Paint. Sakura was born in Tokyo, 1989. She graduated from the department of graphic design at Tama Art University in 2013 and went on to start a career as a color designer in 2014. Sakura is developing colours for the automotive industry and also supporting international joint venture companies to help develop local colour designers.
Speaker 6: Georg Döring of BASF will present "Paint it cool!"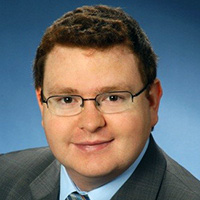 Rising energy costs, pronounced urban heat-island effects and global warming increase the need for intelligent solar heat management solutions like cool coatings. Innovative pigments cause less absorption of solar radiation, leading to lower surface temperatures and reduced heat build-up.
By this means, the energy demand for air conditioning systems can be decreased significantly. Additionally longer lifetime of coatings and substrate materials can be achieved.
Find our ideas for sustainable business with solar heat management!
Bio: Georg Döring studied chemical engineering at the University of Applied Science in Esslingen, Germany, and graduated in 2002. In the same year he joined BASF SE, Ludwigshafen. From 2002 to 2007 Georg Döring was responsible for technical marketing of grinding resins and pigment preparations. From 2007 to 2011 he worked in the development group pigments for coatings with focus on industrial and decorative applications. Since November 2011 Georg Döring is working in the technical marketing pigments for industrial applications.
Speaker 7: Peter Carey-Yard of Dominion Color Corporation will present "Pigment PY.34 and PR.104 - A Brief Synopsis"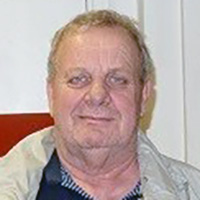 The presentation will explore the history, manufacturing, properties, applications, difficulty in replacing and REACH and DCC authorisation of the pigments.
Bio: Peter Carey-Yard - Forever in pigments, started with ICI (Organics division) in 1974. Became Senior Technologist for coatings and finally Product Manager before joining Sun Chemical in 1991 as Marketing Manager for plastic and coatings working out of Brussels, Belgium. In 2000 took up post at USA Sun's Pigment HQ as Global Director of Marketing for Coatings and Plastics. Joined DCC in 2010 as Business Development Manager for coatings. Peter is a graduate of the Royal Institute in Chemistry.
Registration Fees
The Registration fee includes bacon butty or equivalent within dietary requirements.
This is an educational event organised by OCCA and is exempt from VAT. Attendance at this event provides attendees with four hours of CPD activity. Attendance certificates will be provided to all attendees.
Table Top Displays
Facilities will be provided for companies to participate in a table-top exhibition at £200, inclusive of one registration for the seminar. Please contact Mike Serene (Tel. +44 (0)161 343 3355; Email. mike.serene@lankem.co.uk).
Cancellations
There will be a cancellation charge of £20.00 for any delegate who fails to attend or cancels less than ten days prior to the event. Name substitutions may be made at any time.
Further Information
For further information on the technical programme, contact Mike Serene (Tel. +44 (0)161 343 3355; Email. mike.serene@lankem.co.uk).
Should you require registration assistance or experience any difficulties registering then please contact our events team (events@occa.org.uk).
Location
Museum of Science & Industry (MOSI), Liverpool Road, Manchester, M3 4FP.