Date:
Monday 6th March, 2017
Time:
12.30pm – 5.00pm
Venue:
Museum of Science & Industry, Castlefield, Manchester, M3 4FP
Title:
Future trends and colour styling in the Coatings Industry
Cost:

Member of OCCA: £49.00
Non-member: £142.00

(this includes 1 year's OCCA Membership)


Student Member of OCCA: £20.00
Honorary Member of OCCA: FOC
Retired Member of OCCA: FOC

Introduction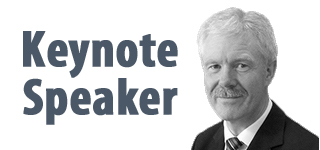 The seminar proper will consist of an address by this year's Key Note Speaker, Mr Peter Collins, formerly of PRA Coatings Technology Centre, Sonneborn & Rieck and ICI. This will be followed by a number of presentations concerning "Future Trends and Colour Styling".
This year's programme includes the following presentations: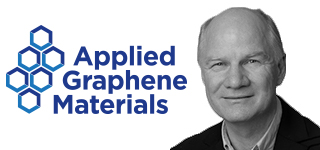 Applied Graphene Materials – Richard Akam
"Creating New Barriers with Graphene — a Multifunctional Nanomaterial for the Coatings Industry"
Applied Graphene Materials is a leading innovator in the manufacture and application of graphene.
It has been theorised that graphene's two dimensional platelet structure would enable excellent performance as a barrier in Coatings. Applied Graphene Materials has worked with independent industry experts to complete an evaluation of AGM's graphene platelets in an epoxy coating, with the aim of demonstrating how effective a graphene enhanced coating might be in preventing corrosion in Coatings. They have now entered the next phase into understanding how to use graphene in paint systems.
Richard will discuss graphene as a new concept for coatings.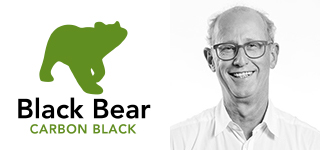 Black Bear – Ad van Oorscho
"The future of carbon black is green"
Upcycling environmentally friendly carbon blacks from end of life tyres.
All traditional carbon blacks burn oil and gas, emitting highly polluting levels of CO2 and further gases and pollutants into the environment. At Black Bear Carbon we do guarantee that our carbon blacks are 100% green. Thanks to passionate professionals and a breakthrough technology, we are able to produce sustainable carbon blacks that are technically on a par with many high quality furnace carbon blacks currently on the market. Upcycled from end of life tyres, this multiple awarded circular economy approach, is the reason that we at Black Bear proudly say that the future of carbon black is green and these carbon blacks will help you to make your own products more sustainable.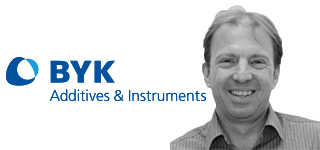 Byk Gardner – Mike Bishop
"Measure what you see - the Objective Eye – QC Solutions for Coatings from BYK-Gardner"
How can you prove the Quality of your product? How can you confirm the true value of its performance? How can you communicate this with clients and your supply chain?
Since 1924, BYK-Gardner has been the leader in the field of Quality Control for Colour, Appearance, and Testing of physical properties.
Today they offer complete and unique solutions, utilising state-of-the-art technologies, for Solid Colour, Metallic Colour, Appearance, Gloss, Cloudiness to name just a few…
Let Mike introduce you to his world, where you can measure what you see!

Evonik/Tego – Heiko Alzer
"TEGO® AddBond liquid adhesion resins lower the VOC content of coatings"
Evonik's new adhesion resins – TEGO® AddBond LP 1600 and LP 1611 – for coating formulations have excellent flow properties and are suitable for food contact. Additionally, they reduce viscosity without increasing the volatile organic compounds (VOC) content of the coating. This unique combination of characteristics allows for their use as adhesion resins in high solids applications. As an added advantage, the high active ingredient content (100%) reduces the cost of storage and transportation.
Heiko will present the full list of benefits of these polyester resin co-binders.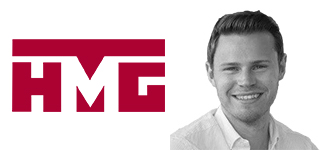 HMG Paints – Jonathan Falder
"Advanced Colour Design"
Jonathan will be presenting some of the trends, experience and technical expertise from HMGs Advanced Colour Design department:
What is Advanced Colour Design?
ACD in the automotive marketplace and other markets
Colour trends 2016-2017
Future trends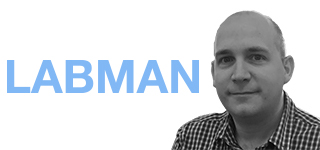 Labman Automation – Ian Riley
"Automated methods in high throughput formulation and characterisation"
For many years, high throughput approaches have been employed successfully in the field of drug discovery. More recently, high throughput experimentation (HTE) is being applied in the field of formulation and characterisation. In particular, the home and personal care, coatings, and petrochemical industries are broadly adopting HTE methodologies. This presentation describes two automation projects from conception to delivery.
N.B. Labman invite delegates to bring any samples along that they would like testing by their TIDAS machine, which measures particle size/fineness of grind.

As in previous years, the afternoon will commence with bacon sandwiches and light refreshments. There will also be a tea break mid-afternoon. All catering has been kindly sponsored by

, manufacturer of premium quality Titanium Dioxide.
There will be an opportunity for participating companies to sponsor Table Top displays at a cost of £200 – which includes the fee for 1 delegate.
Following the seminar, there will be an opportunity to continue networking in the convivial atmosphere of the nearby Ox Noble, where drinks and meals are available (not included in the seminar price).
Bookings are now open - Please click here for instant booking & payment:


Transport details and parking arrangements, please click the relevant links below:
Visitors travelling by train
Our nearest railway station is Deansgate, which is 10 minutes' walk away.
We are 15 minutes' walk away from Manchester Oxford Road station, 25 minutes' walk away from Manchester Victoria station, and 30 minutes' walk away from Manchester Piccadilly station.
You can travel to Deansgate station on the train from Manchester Piccadilly and Manchester Oxford Road railway stations.
The free Metroshuttle bus service stops at all city centre railway stations. All 3 Metroshuttle services will bring you within 5 minutes' walk of the museum.
Visit the Transport for Greater Manchester website for more information about travelling by train to Manchester.
Visitors travelling by car
If you're travelling into the city from the motorway, head towards the M60 ring road around Manchester, and look out for the brown tourist signs directing you to the Museum of Science and Industry.
The postcode for your GPS satnav is M3 4FP.
Our car park and the nearby NCP car park on Water Street are now both closed but you can:
Park all day for £7 at the Park Avenue RCP car park (8 Albion Street, M1 5NZ) when you tell them you're visiting the Museum of Science and Industry
Find the nearest NCP car parks
There are 3 accessible (disabled) parking spaces on Lower Byrom Street next to our main entrance, provided by Manchester City Council.
We look forward to seeing you in Manchester in March.
TECHNICAL LIAISON COMMITTEE
OCCA MANCHESTER SECTION